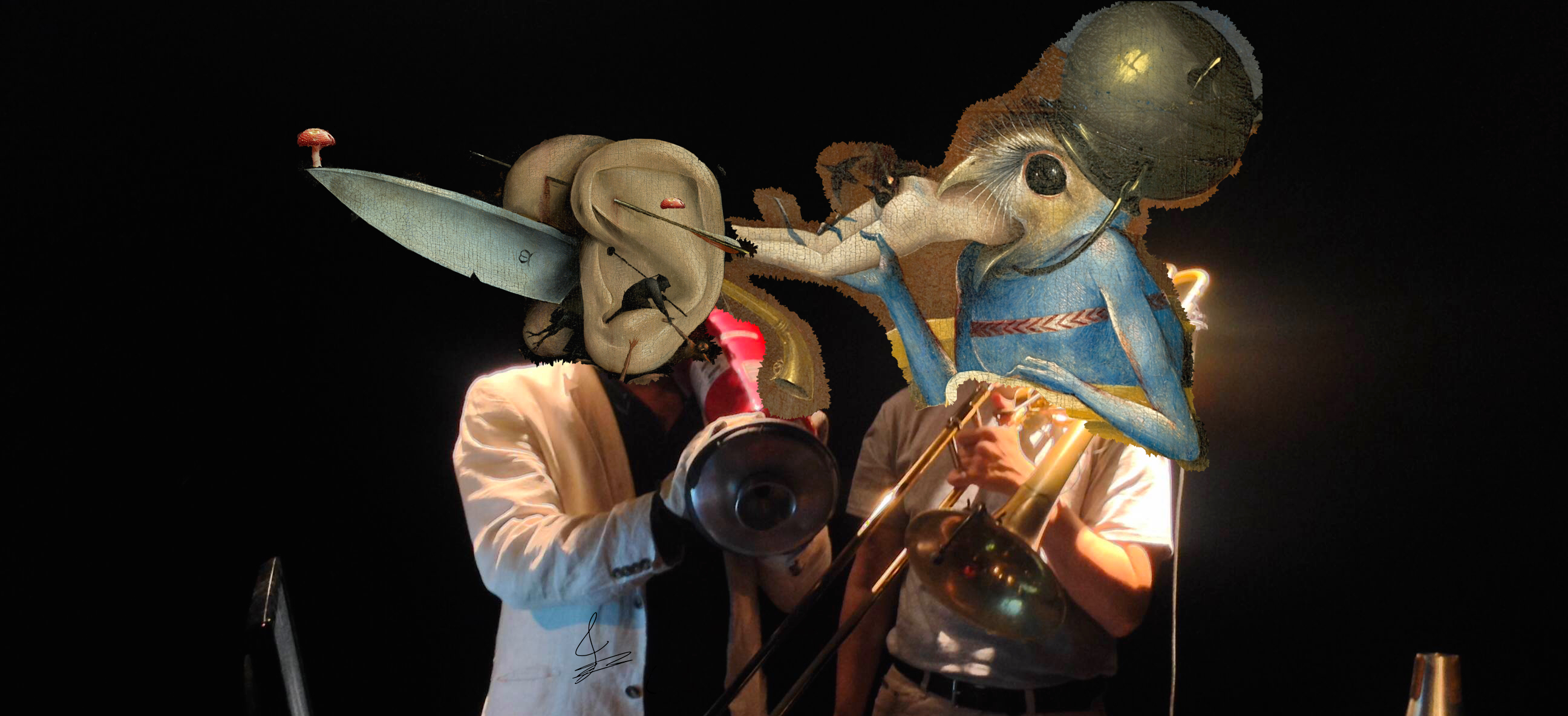 Pre-mediation show
Where: Topological Media Lab, EV.7.725
When: Thusday november 27th
Time: 6:30 PM
Navid Navab and Felix Del Tredici are joined by local musicians and other members of TML in a night of improvised hallucinations within TML's responsive ecology. Standing upon nothing and going nowhere at all, we will drip, drift, clash, clang, sweep, swish, expand, sneeze and fall into the warmth of a winter's night. Bring your own boots and blankets.
Navid Navab
Responsive Sound Instruments
Navid Navab is a Montreal-based Alkemist, composer/improvisor, and media artist. Interested in the poetics of gesture, materiality, and embodiment, his work explores the social lives of objects and the enrichment of their inherent performative qualities. Navid uses gestures, rhythms and vibrations from everyday life as basis for real-time sound generation, resulting in augmented acoustical-poetry that enchants improvisational and pedestrian movements. His works, which range from gestural sound compositions to responsive architecture, site specific interventions, theatrical interactive installations, interactive scenographies, and improv-based performances, have been presented at various museums, festivals, and events worldwide.
Felix Del Tredici
Bass Trombone
A native of Montreal, Felix Del Tredici strives to push the boundaries of the bass trombone through interdisciplinary collaborations, the commissioning of new works, and improvisation.
The New York Times
has described Del Tredici as an "extraordinarily versatile trombonist" who gives performances that are "disturbing yet fascinating" and "hair-raisingly virtuosic". He has studied at the
Darmstädter
Ferienkurse
für Neue Musik, and is a member of the Fonema Consort, the New York Trombone Consort, and Ensemble Moto Perpetuo.